Precision CNC products designed & manufactured for all industries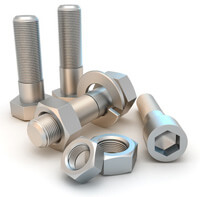 Danca can produce a range of CNC custom machined products designed and machined to your specifications using a variety of materials including Mild & High Tensile Steel, Stainless Steel, Brass, Bronze, Copper, Aluminium, Plastics, & Cold Headed Parts.
Since 1976, Danca have been engineering manufactured components for industries spanning nearly every sector of the community including automotive, mining, transportation, medical, construction, and manufacturing.
All components we engineer are machined to the highest tolerances so we can deliver consistent quality parts for your requirements.
Hydraulics/Pneumatics
Shopfittings
Plumbing
Building
Electrical
Air Conditioning
Locksmiths
Marine Parts
Automotive Parts
Aircraft Parts
Automotive
Railway
Construction
Balustrades
Interior fitout parts
Fasteners
Secuity/CCTV Parts
Mobile Campervans
Hospitality
Furniture
Just some of the precision CNC machined parts we can CAD design and manufacture include:
Mild & High Tensile Steel
Machining mild and high tensile steel reuqires accurate CNC machining. Danca can produce machined parts for parts and components with fast turn around.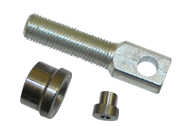 Stainless Steel
We machine a wide array of stainless steel components for various industries and applications using various grades of stainless steel including 316.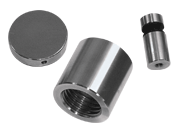 Brass, Bronze & Copper
Danca can CNC machine a range of any widget in either brass, copper or bronze for various components including screws, nozzles, bushes and much more.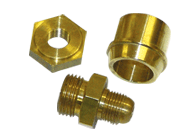 Aluminium Parts
Machining aluminium can be a difficult process due to the softness of aluminium. Danca have wide experience cutting alloys for various industries including mining.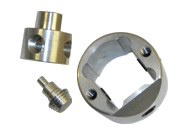 Plastics & Teflon
CNC Plastic machining is a fine art and with years of experience and Dana can machine and assemble your components to exact specifications.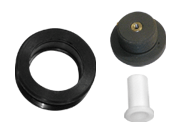 Cold Headed Parts
We can manufacture various cold heated parts to produce bolts, fasteners, screws, pins, connectors, clips, and washers up to any length and diameter.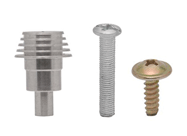 Quality Control at its Finest Levels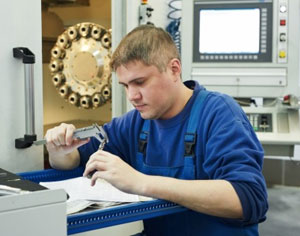 Quality is always our number one priority. We understand the importance of ensuring that all parts are designed to exact design and precision. Our team of machinists and engineers are fully trained and focused on providing our customers with 100% satisfaction for all of their purchases.
We assure all parts meet & comply with strict quality control standards. Our highly experienced quality assurance team continuously inspect & enforce quality standards ensuring the components we manufacture are exactly as per the specifications supplied by our clients. Our clients know they can rely on our systematic production methods which is why we've been in business fro more than 38 years.
We consistently analyse & refine our work practices to ensure we remain at the forefront of CNC Maching in Sydney. We have clients from many industries such as mining & transportation, and the medical & the aircraft industry which rely heavily upon our superior standards of production quality. If quality, short lead times & reliabilty matter to your business then give Danca a call on (02) 9636 7867 today.
100% Australian owned & operated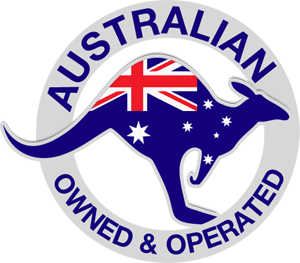 As an 100% Australian-owned company based in western Sydney, we are committed to producing high quality CNC services through the latest innovative manufacturing technologies.
All component manufacturing is completed right here in Australian
Advanced quality control procedures to ensure optimal consistency
Qualified team of engineers that uses the latest CNC machinery
All parts and components manufactured to precise specifications
Our team of engineers have countless hours of CNC machining and general engineering including CAD design for prototyping and can confidently produce any part to exact specifications for both short and high repetition production of your components or any fabricated parts.
Get a free quote on your CNC or engineering requirements
Contact one of our representatives today for a free quote on your CNC requirements on 02 9636 7867 or request a quote via our online enquiry form.